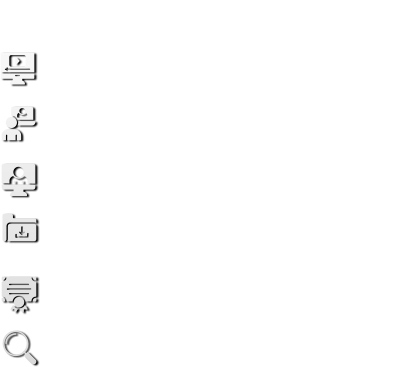 Being an Adventure Travel Guide is a fantastic job and a great challenge. Some people may be afraid of getting bored with their job. Well, this will not happen to you. As an Adventure Travel Guide, you will be an athlete, a diplomat, a teacher, a storyteller, a doctor, an environmentalist, an entertainer, all at the same time. Get ready because you will be tested with the video lessons, tutorials, exercises and readings to come.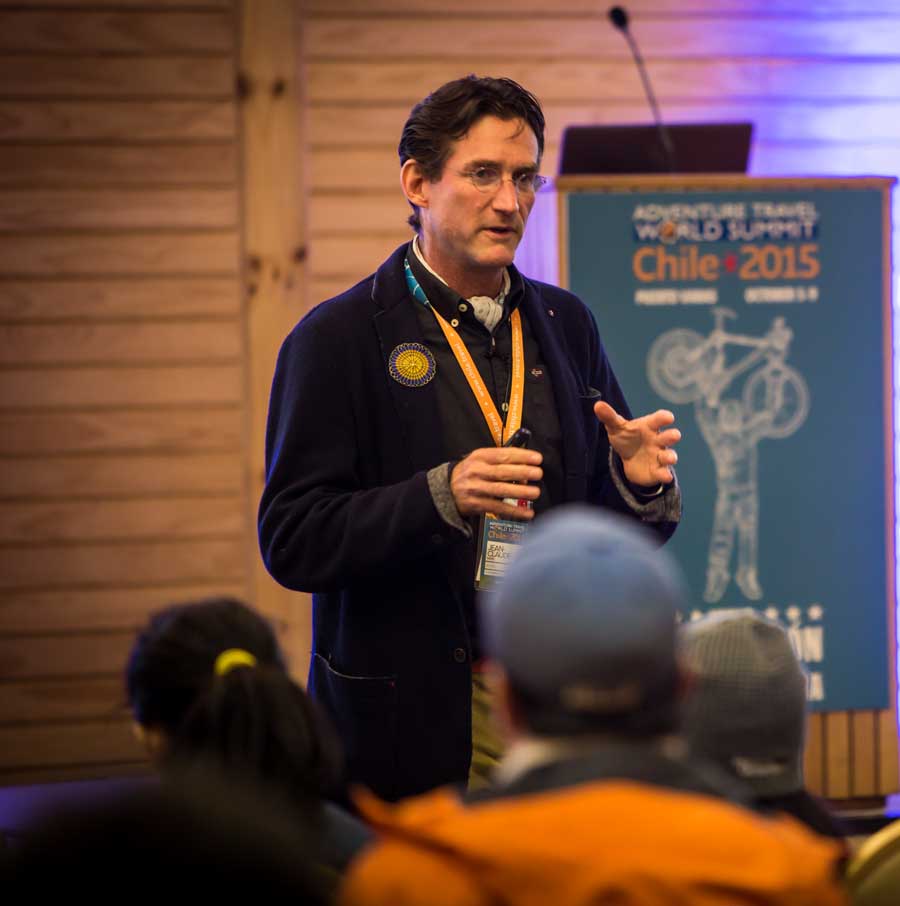 Combine Theory & Practice
Learn from a constant flow between theory and practice, a lot of practical examples and real situations to illustrate what we teach

Expand your vision through an innovative approach to five Adventure Travel Guide core competencies

Learn new skills through observing meetings and briefings, fine-tuning your safety reporting procedures, and more practical experiences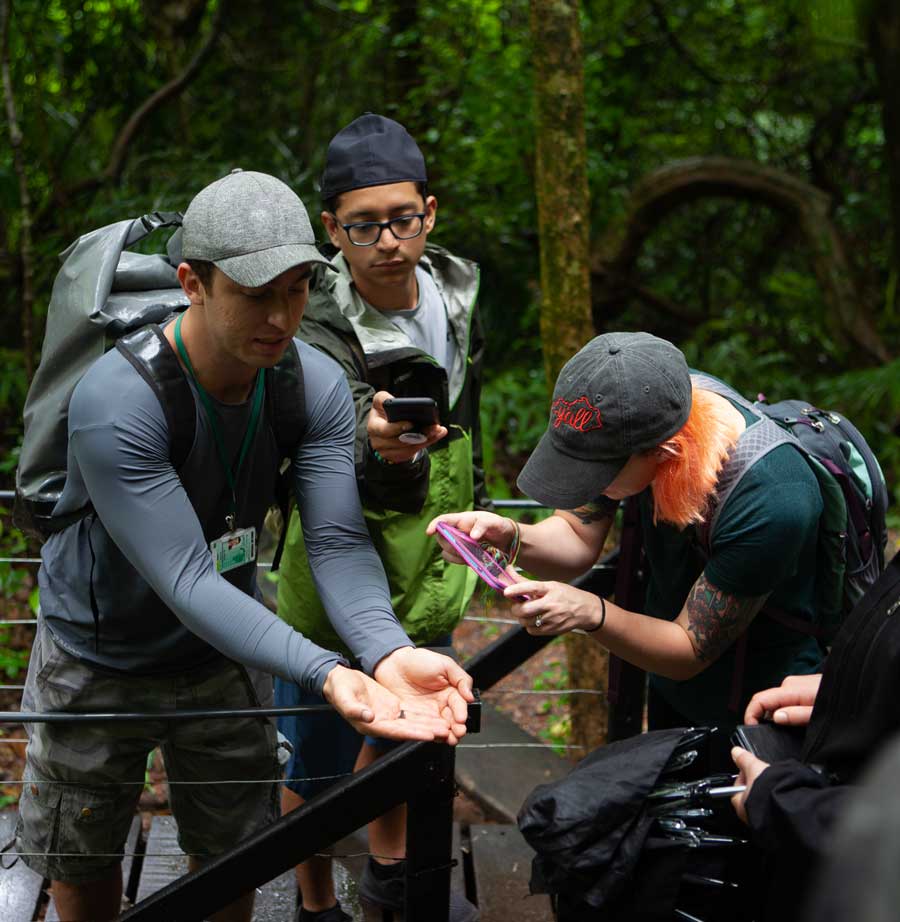 Elevate Your Adventure Guide Skills
Learn more about both activity-specific skills and universal skills
Get familiar with navigation techniques, meteorology and its importance in decision making, and the Natural Phenomena Interpretation
Get to know thematic interpretation, a technique to transform a good trip into an outstanding experience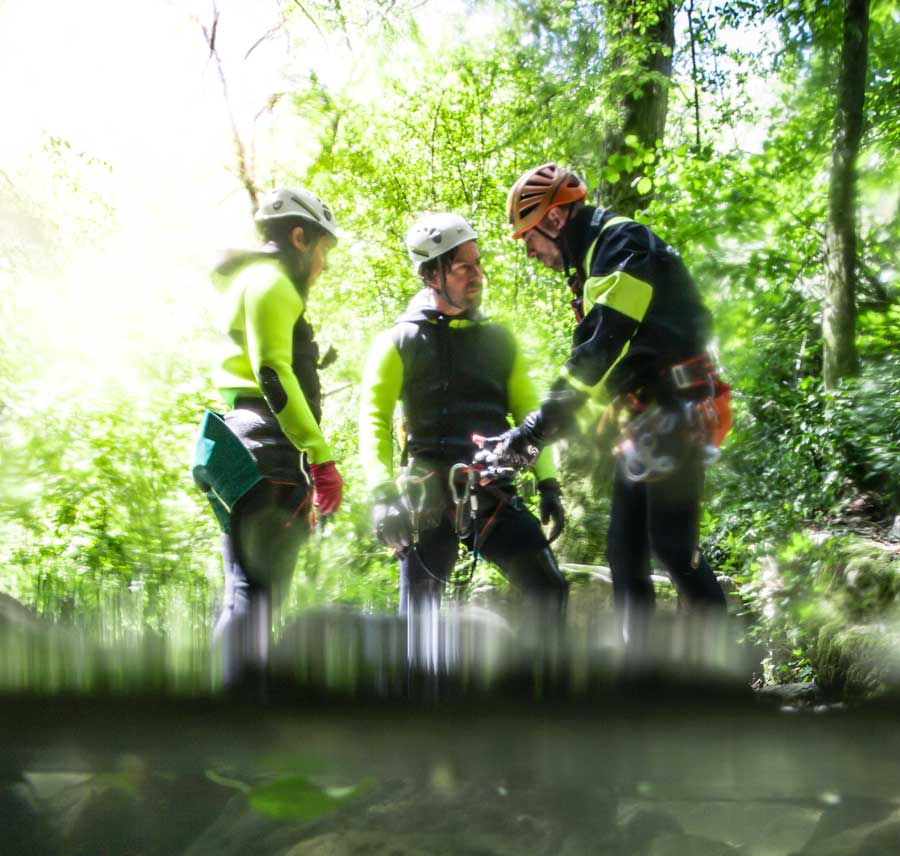 Blend Safety and Sustainability in an original way that meets your ethical standards
Learn about the ISO Sustainability Standard for Adventure Travel
Understand the basics of Risk Management and the famous 3-step method of Risk Analysis
Explore how to educate and connect your guests and communities you visit
Introduction to Becoming an Adventure Travel Guide
23 Minutes of Video
3 Interviews of Guides
PDF Handouts
$49
If you are reading this, it's probably because you are considering becoming an Adventure Travel Guide or elevating your current role as a guide. You know what? You are in the right place! In this introduction we will help you understand the fantastic job and the great challenge of being an Adventure Travel Guide.
Course 2 - Guides Can Save the World
54 Minutes of Video
3 Expert Interviews
Quiz
$108
Sustainability is a major issue in any activity and even more so in Adventure Travel. We rely totally on a preserved environment and lively communities to perform our job, right? These will only continue to exist if we put much dedication, effort and knowledge into issues like minimum impact, climate change, greenhouse effect and carbon footprint. More than knowledge, you need to concentrate your efforts on how to educate and connect your guests, staff and local people. In a way, we want you to become an Ambassador for Sustainability. Are you ready?
Course 3 - Master Your Guide Skills
54 Minutes of Video
3 Interviews
Quiz
$108
It is generally acknowledged that being a guide is about mastering activity techniques: rappelling, horse riding, kayaking for example ... Well this expertise is absolutely necessary but surely not enough! In this section we will concentrate on universal technical skills, the ones that apply for any activity and any destination: we will talk about navigation, natural phenomena interpretation, First Aid and Wilderness Medicine.
Course 4 - The Role of a Guide in Safety & Risk Management
66 Minutes of Video
5 PDF Handouts
5 Tutorials
Quiz
$108
Safety is central to Adventure Travel Guiding and activity training always takes this into consideration. But have you ever looked at safety through the eye of a Safety Management System? In this section you will learn the 3-step method of Risk Analysis and the importance of procedures and reports such as a Standard Operating Procedure (SOP), an Emergency Action Plan (EAP), a Trip Report and an Incident and Accident Report (IAR). With the help of tutorials, you will understand better your role as a guide in running a Safety Management System. This is a new kind of approach to learning these skills and we hope you'll enjoy it.
Course 5 - Customer Service & Group Management
45 Minutes of Video
Supplemental Reading
Quiz
$108
As you guide you'll meet hundreds of people: the fit ones, always happy ones and of course the tired, sick, bored … Being a guide requires liking people! If you don't or if you get tired, you may want to consider changing your plans. In this section we will learn the specifics of Customer Service outside your guests' comfort zone and how to manage groups in the outdoors. And to see that as a guide, you are a leader, so act as one!
Course 6 - Natural & Cultural History Interpretation
45 Minutes of Video
Supplemental Reading
Quiz
$108
As you guide you are the one on stage! You're the star of the trip! It takes a lot of energy and you'd better have your bag of tricks filled. In this section we will give you tips for effective public speaking and for telling stories: this is how you will transform a good trip into an outstanding experience.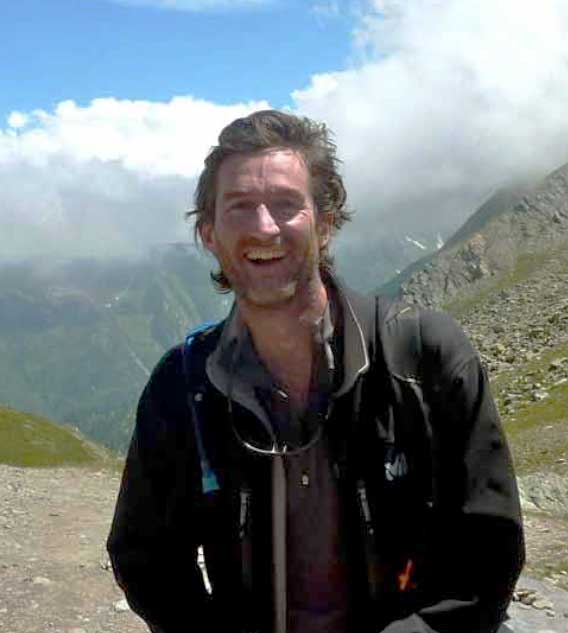 Jean Claude Razel
Jean-Claude has over 30 years' experience in adventure activities and has always dedicated a lot of time to training adventure guides. Initially focused in mountaineering and climbing, Jean-Claude is now active in the whole chain of the adventure sector. His company Alaya, created in 1997, is the reference outdoor company in Brazil. Alaya's activities are certified in safety management according to ISO 21101. As a manager of the Brazilian National Rafting Team, Jean-Claude won 6 world championships. Very much concerned with sustainability, he made a point in certifying his company as a B Corporation: companies that are not the best in the world but the best FOR the world.
Want to see if this course if for you?
Try our free preview courses. They're packed with content to elevate guide skills.
Access Free Course Materials and Introduce Yourself to the Instructor
We'd love to share with you key previews from this course and introduce you to the course instructor, Jean-Claude. Thanks for your interest – we will get your sample material right on over to you.