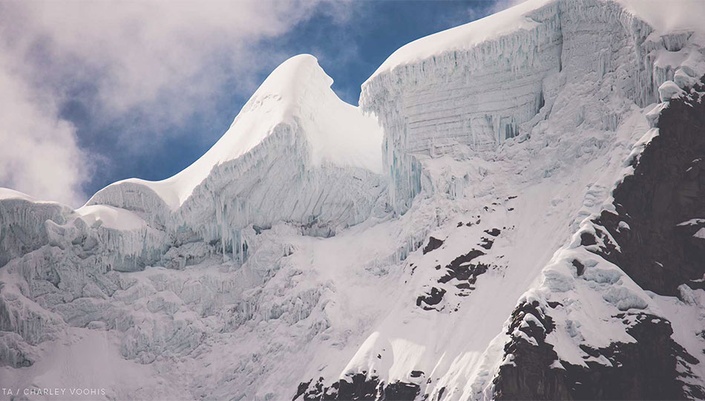 Climate Action Leadership Studio 2019
Future Proof Your Destination and Business with Practical Climate Action Strategies and Tools
Learn how to implement positive climate action strategies from destination and company leaders who are doing it successfully. While some notable travel companies and tourism destinations are already reaping the benefits of bringing their environmental values to the forefront of their operations and marketing, climate action is still a new area for many. This digital recording filmed in Sweden during the Adventure Travel World Summit offers a look at what some of the most progressive countries, destinations and companies are doing to take climate action. Gain ideas and capture practical strategies for your own organization.
At the conclusion of this course you will:
Know how to become a leader in the travel industry on climate
Take home practical actions you can implement tomorrow for the benefit of the climate and your business
Gain strategies for communicating with consumers in a way that motivates, inspires, engages
Course Content
---
Welcome and Introductions
JIM KANE
Director of Corporate Social Responsibility for Exito Travel, Founder/Director of Culture Xplorers
CHRISTINA BECKMANN
Senior Director, Strategy + Impact, Adventure 360/ATTA
---
Climate Change and the Energy Transition We All Can Help Bring About
To start the course, we'll put climate change into context and illuminate possible paths forward to a "climate smart society" through the collaboration of government, private sector and NGOs. Led by author and professor Karen O'Brien with special guests Judith Young of Scotland and Liisa Kokkarinen of Finland – two nations which have been progressive in environmental policies and engaging the business sector – this inspirational opening will show how each of us has the potential to support the larger purpose.

KAREN O'BRIEN
Co-Founder, cCHANGE
JUDITH YOUNG
Scottish Government Program Lead - Adventure Tourism
LIISA KOKKARINEN
Sustainable Arctic Destination, Sustainable Travel Finland
---
Climate Conscious Travel Branding For Tour Operators and DMOs
Values-driven marketing is connecting more strongly with consumers than ever before, a dynamic that is shifting how destinations approach marketing. In this session, learn from leading destinations on the front lines of climate change such as Banff Lake Louise in the Canadian Rocky Mountains; what works and doesn't work when integrating sustainability and climate action messaging to travelers.
LESLIE BRUCE
President & CEO, Banff & Lake Louise Tourism
FREDRIK WARBURG
Co-founder, Tidsverkstaden
---
Carbon Removal Technology: A Practical Primer for Travel Companies & Individuals
Among the many actions we will need to stem climate change, scientists agree that carbon removal is one link in the chain. Gain valuable perspective about the emerging market from the first company to build a commercial carbon removal plant, and learn how travelers can support positive climate action through their own carbon removal.
STEVEN GOODMAN
Business Development Manager, Climeworks
---
Carbon Offsetting Deep Dive For Tour Operators
Learn from Terres d'Aventure's long journey to carbon offsetting: what worked, what didn't and how they reached the point of offsetting 100% of their guests' Carbon Dioxide emittance.
ERIC BALIAN
Managing Director, Terres d'Aventure
---
Storytelling Climate
Pete Bryant and Richard Bangs share how a social platform with a purpose can be used to build traveler engagement with your destination's or company's positive climate action stories. Gain ideas and insights from a recent project entitled "A Digital Day in the Life of Ireland," which generated 300 stories and 1.9 million engagements. Finally, learn how your organization can participate in a new climate action story open to Climate Studio delegates, sharing your values and positive actions for the climate with global travelers.
PETE BRYANT
Co-founder and CEO, Steller.co
RICHARD BANGS
Chief Adventure Officer, Expedition Travel Advisor (ETA) and Steller.co
---
Practical Examples of Climate Friendly Trips
Learn directly from tour operators about the operational steps they've taken to reduce their climate impact and tell their positive stories to travelers. Witness the challenges and benefits to using climate change as a focal point for impact adventures, and gain insights for positioning and marketing these experiences. Then, in small groups, work through practical climate action strategies for your business.
JIM KANE
Director of Corporate Social Responsibility for Exito Travel, Founder/Director of Culture Xplorers
JEFF BONALDI
CEO, The Explorer's Passage
ELÍN SIGURÐARDÓTTIR
Co-Owner, Icelandic Mountain Guides
MARIE LANNBORN BARKER
Managing Director, PolarQuest Expeditions
---
Closing: Looking Forward
JIM KANE
Director of Corporate Social Responsibility for Exito Travel, Founder/Director of Culture Xplorers
CASEY HANISKO
President, Adventure Travel Trade Association / Adventure 360
Frequently Asked Questions
How long can I access the sessions in the Digital Access Pass?
How does lifetime access sound? After purchasing, you have unlimited access to the Climate Action Studio Digital Access Pass for as long as you like - across any and all devices you own.
I attended the Studio in person. Is there a discount?
Yes. 2019 Climate Action Studio delegates receive Digital Access for free. Please contact us at
[email protected]
to receive your coupon code.
Is there a membership discount?